KONSULTAN

 BISNIS 
DAN

WEBSITE 
Bukan mengenai menjadi yang

TERBAIK

, namun mengenai upaya

UNTUK SELALU

mencoba agar menjadi

LEBIH BAIK
Sukses

bukan hanya mengenai apa yang telah kita

dapatkan 

dalam hidup;
namun juga
mengenai 

apa yang bisa kita

inspirasikan pada orang lain

untuk meraihnya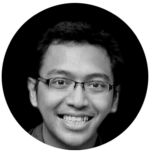 My name is SAM
15 years ago, I start my career on hospitality industry. After became General Manager for several years on hotels & resorts, I realize it's not my actual dream. Now I work freely – but committed to share my experiences and giving fair advice to business owners or entrepreneurs while keep learning non-stop on it as well.
BUSINESS CONSULTANCY SERVICES
I work with small-scale businesses (1-40 employees) and personal clients. Either for a startup or to develop it into a new level. I listen, absorb, analyze, and giving an advice as outputs.
Price: Start from 500 USD
CREATE USEFUL WEBSITES
I prefer and recommend to use WordPress to create Personal, Company Profile, and E-commerce websites. I don't do the cheap one because it will only generate useless websites.
Price: Start from 350 USD
BEING YOUR FRIEND
Yes. I am not joking, I do love friendship. For me friendship is precious. I believe that our life is very dynamic. We all need friends, aren't we? Let's share stories, bad or good, it's always good to share.